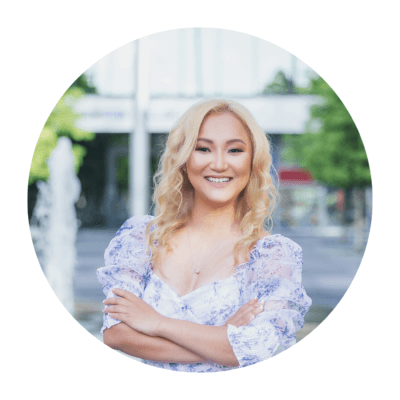 Krysti (Lan Chi) Vo, MD is a physician who is double-board certified in adult and child and adolescent psychiatry.
Dr. Krysti Lan Chi Vo is committed to addressing challenges faced by individuals with psychiatric and neurodevelopmental disorders. Her focus is on characterizing and understanding the pockets of need in the healthcare delivery systems and addressing those needs with the use of advocacy and medical innovation.
She aims to improve healthcare by combining evidence-based research with technology and design to implement effective and impactful clinical solutions; for which she has research support.
Dr. Vo can also see patients with behavioral difficulties, impulse control disorders, nervous breakdowns, somatoform disorders, and more. If you would like to check other treatment focuses, please click on the button below.
How to Book a 10-min Free Intro
Can I cancel my appointment?
Cancellation should be within 48 hours prior to the start of your appointment.
What's the difference between a psychiatrist and psychologist?
Psychiatry and psychology are overlapping professions. Practitioners, such as psychiatrists, psychologists, and licensed therapists, are mental health professionals. At times, they work hand in hand to prevent, diagnose, and treat mental illness. But they are not synonymous with each other.
Psychiatrist.A psychiatrist is a medical doctor who specializes in the prevention, diagnosis, and treatment of mental illness. They are trained to distinguish mental health problems from other underlying medical conditions. Psychiatrists can prescribe medication, but may refer patients to a psychologist or therapist for additional counseling or therapy.
Psychologists. A psychologist has a doctoral degree (PhD, PsyD, or EdD) in psychology, who specializes in the study of behaviors and mental processes. They can help people learn to understand and handle different life problems and mental health issues. They do not have a medical degree and are not trained in general medicine or prescribing medications. That means, they cannot prescribe medications or write orders for procedures.
Licensed Mental Health Therapist. A licensed counselor who has a master's degree (MA) in psychology, counseling, or a related field. It can be a clinical social worker, psychiatric, or mental health nurse. A mental health counselor is qualified to evaluate and treat mental problems by providing counseling, psychotherapy, or talk therapy.
In-Person Visits Upon Request
Dr. Vo's practice is currently video visits only (telehealth).
However, if in-person visits are necessary, patients can ask about Dr. Vo's concierge service. This option will be available for selected patients only. Dr. Vo is also currently taking limited patients in New Jersey, Pennsylvania, New York, California, and Texas for medication management and psychotherapy.