I had a lot of fun speaking, along with my amazing colleagues, at the Mental Health Innovation Zone at the American Psychiatric Association (APA) annual meeting.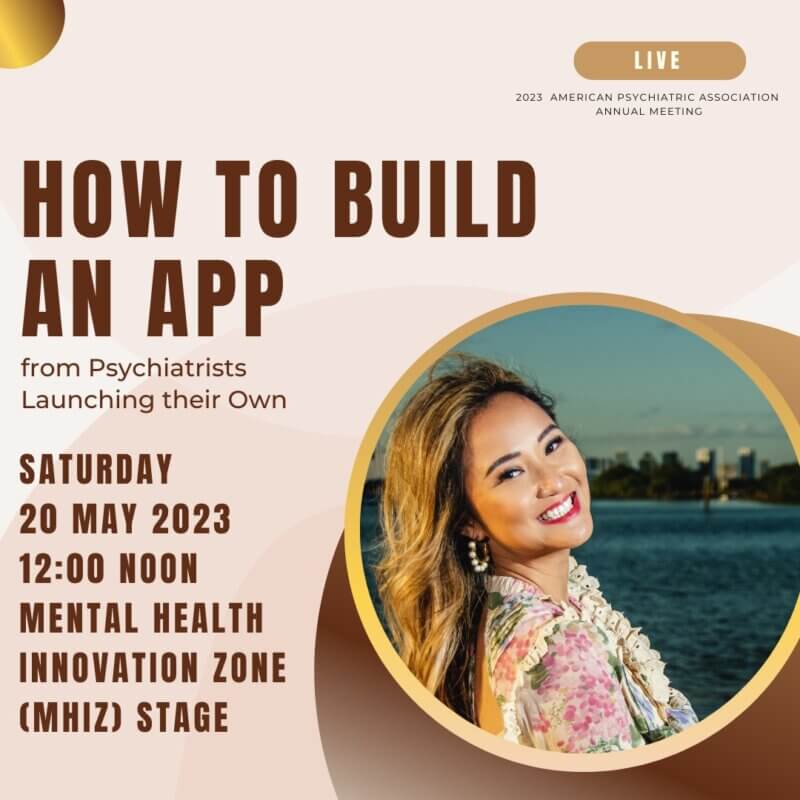 I hope my journey in creating software was helpful. I was a 12yo kid programming websites, using pure HTML/Java on Notepad, that wanted to be a physician but didn't know it was possible to have a career in building software that impacts clinical care.
Right after medical school, I was a consultant to eClinicalWork in their early years and helped the APA design the extraction of EHR data for performance measures on their national registry (APA's PsychPro).
Since then, I have been a consultant to private and public companies (DTC Hims & Hers, B2B2C Vida Health, etc). My consultant work lead me to be full-time at Vida Health, where I worked directly with the Product teams and Clinical teams to design and implement a new model of care, the Medical Prescribing Services (MPS) for primary care and psychiatry, and successfully launched it to several clients. I had fun designing the automation for triaging, and clinical processes in the newly created value-based care model, which includes several levels of care and disciplines (coaching, therapy, nutrition, psychiatry). I have since left Vida and I am conscientious to join a company/organization where my skills in product design, clinical strategy, and clinician management can make an impact.
In the meanwhile, I continue to advise and consult, so feel free to reach out to me to brainstorm how I can add value. The psychiatry and behavioral health space is complex and has unique challenges. I applaud the determination of startups and founders and I am happy to provide support in any way I can.